PEDESTRIAN ACCIDENT
Serious pedestrian and bicycle accidents in Evansville demand quick legal action. If you or a loved one has been seriously injured or worse while walking or riding a bike, contact the Schnepper Law Firm immediately. We can help. We understand car and truck accidents involving pedestrians and cyclists and know how to get results. Don't underestimate the seriousness of your pedestrian or bike accident. Call our office today.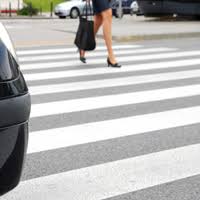 ACCIDENT FACTS
Statistics show that this year, approximately 5,000 pedestrians or bicyclists will be involved in a fatal traffic accident and another 70,000 will suffer injuries. In addition, nearly half of all deaths resulting from hit and run accidents occur in the afternoon between 3:00 p.m. and 4:00 p.m., when children typically are returning home from school. Given these startling figures, it just doesn't seem safe to walk in crosswalks or even on sidewalks anymore. Check Indiana's facts here: Crash Facts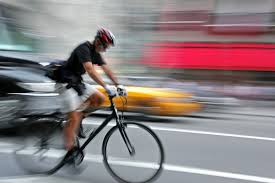 Fortunately, an Evansville pedestrian accident lawyer at Schnepper Law in Indiana can help pedestrian and bicycle accident victims. An attorney at our firm may be able to recover compensation for medical expenses, physical and emotional suffering, funeral expenses (in cases of wrongful death), and other damages.
HAVE YOU BEEN INJURED IN AN ACCIDENT
If you've been injured in any type of accident, it's time to take action against the party at fault. Someone else's negligence shouldn't cost you thousands in medical bills. You deserve compensation for your injuries. I am committed to helping those who've been injured. Having dealt with insurance companies for several years, I've become familiar with the tactics they use to try and convince victims to settle for significantly less than they deserve.With Schnepper Law on your side, you'll have a passionate attorney fighting for the best outcome possible. As an Evansville pedestrian accident lawyer, I've helped numerous individuals with their claims, and will give your case the personal attention it deserves. We will fight for the resourced you need to recover.
You're in pain. Your bank account is in dire straits. And it's all because of something you had no control over. It's time to get the compensation you deserve for your pain and suffering. With a qualified Evansville bike accident lawyer, you'll have someone fighting for the best possible outcome to maximize your recovery. If you've been injured in an auto accident or any other type of accident, call Schnepper Law or fill out our online form to schedule an appointment. If you are unable to make it to us, we will come to you. I am always more than happy give you a free consultation.
Jeremy Schnepper – Your Evansville Bike Accident Lawyer